One of the latest trends in home staging (preparing a property to get a quicker sale and the best possible price) is to include Eco-friendly practices. While in a market where there is a lot of similar inventory for sale, sellers have to make special incentives to differentiate their property…here are a few EcoFriendly staging ideas to make your home unique, justify pricing, and improve quailty of living!
Eco-Friendly Staging Tips
1. Flooring
Lots of buyers are concerned about allergies. Old carpets are full of chemicals, toxins, and allergens. The carpet should be removed and replaced with a natural carpet such as jute, bamboo, wool, or grasscloth (woven seagrass). Another option is to put down a natural wood floor made of bamboo or cork.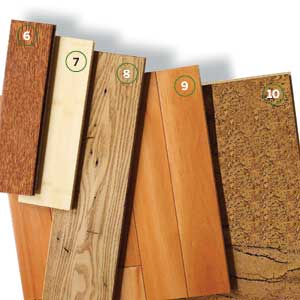 2. Walls
Old wallpaper and the paste must be removed. Moisture gets underneath, particularly in bathrooms, where mold is likely to develop. If there is a mold issue, it must be remedied. Paint the rooms using Non-VOC or Low-VOC(volatile organic compounds) paint brand such as Benjamin Moore Aura. If the seller insists on wallpapering, use recycled wallpaper or ecofreindly options
3. Furniture
Stage the home with furniture that incorporates ecofriendly materials, or stage with recycled and unique items. Also RECYCLE any furniture you want to get rid of at a consignment store, goodwill, or local recycle center. Any furniture surplus should not be thrown away. Donate any pieces that clutter your home.
4. Plants
Remove artificial plants and flowers replace with live plants. This can improve the air in a home and keep allergens from occuping the home. Also if you are improving the landscaping for Curb Appeal, why not use Native Landscaping options that will gorw naturally in the area and reduce water usage. Additionally if replanting, add some fruit trees! Buyers loves them and its ecofriendly to have food growing on the property.
5.Accessories
Any new bedding, towels, rugs, or curtains bought for green staging purposes should be made of natural fibers like cottons and silks. The cost is approximately ten to fifteen percent more than acrylics.
6. A Chemical Free Home is A Green Home
The garage, attic, storage closets and extra buildings on a property are often full of paints, garden sprays, and other chemical-laden products that need to be disposed of. You can also use EcoFriendly alternatives and leave them with the new buyer!
7. Squeaky Green Clean
You have to throughky clean your home when you sell it anyways…why not clean dirty surfaces, remove pet stains, as well as getting rid of odors with EcoFriendly cleaning supplies! Seventh Generation is a great established brand of green cleaning products tha is affordable and readily available in most stores.
8.The Little Things
Use Compact Flouresent Light Bulbs (CFLs) in all lamps and fixtures. RECYCLE!!!! Be aware of your energy and water use…you can report the utility savings that the staging has afforded you to a potential buyer!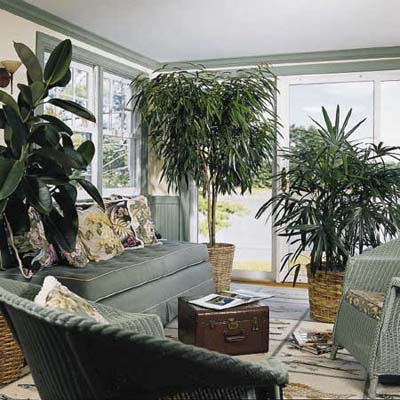 ****Most importantly use an EcoBroker like Meghan Clair who is professionally certified on how to highlight the EcoStaging to Prospective Buyers and market your home on a variety of EcoFreindly Home Search Websites!!!*****
Please visit www.mauiseashelldesigns.com to learn more about Green Home Staging on Maui!